Frisson IS one year old! we are a REALISTIC VICTORIAN ERA RPG FORUM ESTABLISHED IN 2017. WE ARE AN INTERACTIVE GROUP OF WRITERS. STORYLINES AND PLOTS CAN BE MATURE AND CONTAIN GRAPHIC VIOLENCE, SO THIS SITE IS FOR THOSE OVER 18 YEARS OF AGE.
Winter, 1876
Setting: Period Specific Cities
October - December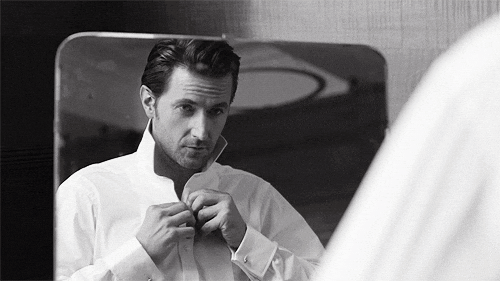 33
- Age -
single
- relationship status -
retired major
- occupation -
Anton Braddock is Offline
the devil is in the details
"Holika…"
She'd said it so softly he'd almost missed it, and would have had he not still been looking at her. He held her gaze until she broke contact first. When she did not answer Miss Cromwell, he realized that his story had won him peace at last. Mr. Smart asked him something more about India, but it was a question too specific to the southernmost tip of the country, a place Anton had not been and thus the subject was dropped entirely. One more drink and he was comfortable at last in the presence of these people, but still in command of his senses.
Little conversations here and there broke out but for the most part people's excitements were slowing down. Their stomachs were filled, they'd dressed to be seen and had been, and now could speak rather more freely than they might have done at the beginning of the evening. Suffolk had moved from his place by the mantle and sat beside Miss Cromwell, engrossing her attention wholly. Hannity spoke with Mrs. Cromwell, leaving him free to look where he wished.
"I see Lady Hannity has intrigued you, my lord," Mr. Dawson murmured. Anton's icy gaze settled on the gentleman still sitting across from him at the card table. He marveled that Dawson was so forgettable and yet had been invited here. Until he spoke, Anton had been regarding him as part of the furniture; a peripheral part of the room and nothing worth attending to.
"You're much acquainted, I understand?" Anton didn't bother with a smile for Dawson. His expression was the same as when he considered an ugly painting in the museum. The painting was necessary to keep around for its age or the for the fame of the artist but the piece itself wasn't quite the artist's best. Humans in general, he thought at least, were this way.
"We are friends," Mr. Dawson leaned forward on the table. "Are you planning on returning to India?"
Anton stared at him until Dawson dropped his gaze to the table top. "Interested in opening trade there?" He finished his drink and set it firmly on the table, knowing full well what Dawson was really getting at. "I don't expect I'll set foot on that shore again, Mr. Dawson. My mother is alone now, and she'll want me in London. Permanently, more than likely." Here he glanced at Hannity but brought his attention back to his new acquaintance.
"We'll be seeing a lot of each other, I think," he went on. "London circles run quite small, don't they?" He narrowed his eyes as Dawson shifted in his seat but this time the other man resolutely kept eye contact.
"I was speaking to Lord Suffolk at dinner. I hear you used to box at Eton." There was no getting away from it. These sharks didn't always have blue blood in their veins. Dawson seemed to be a small fish in this pond but he had survived thus far and Anton was sure he would continue to grow. Here he glanced at Suffolk and then stood up from the table. Dawson rose with him.
"Mr. Dawson," was all Anton said before he moved around the room, back to where he'd stood before at the fireplace. Mrs. Cromwell's conversation with Hannity had attracted Miss Silverton and when Hannity's attention was at last free, Anton moved closer and said, "You have something about you, my lady that requires absolute loyalty in your friends. Your appetite for information is shared by Mr. Dawson as well. I fear he's going to discover my secret of not being an Earl at all. What think you would happen then? Would I be thrown out? Embraced so that everyone could save face for not having seen it sooner?"
He glanced at the clock. It was still a little too early to call for his carriage but the hour would draw to a close shortly. Until then he must keep up with the lot of them. If he kept too much to himself he'd never be invited anywhere and as much as he disliked engagements like these most of the time, he wasn't a hermit. Some social engagements were necessary and if he had to have them, Hannity would be, if not an ideal friend, a thrilling enemy. He couldn't decide which he'd prefer.
"Were you acquainted at all with my brother?" he asked suddenly. A seat beside her had opened up when Mrs. Cromwell crossed to the window to see if it had begun to snow. Anton moved to the seat before someone else had the chance which forced Dawson to keep his seat at the table, though he was very much close enough to be part of the conversation if he wished. "I remember Alexander being very determined to know anyone of note in London, and I think your family is worthy of knowing."
Of course they could have crossed paths but had Alexander lived beyond July, he would have seen his 40th birthday. As it was, he'd passed before then and his widow was living in near seclusion in the country. Anton had met her but thrice.
The reward for conformity is that everyone likes you except for yourself.
20
- Age -
single
- relationship status -
Socialite
- occupation -
Hannity Stratton is Offline
To Love Oneself
Is the Beginning of a Lifelong Romance
Hannity wasn't aware that she was still the center of a newly forming feud between her potential suitors.. both old and new. Most gentlemen who were introduced to her were initially confused as to why she had so many interested parties trailing after her much like Anton was. It was likely a combination of things... her charm and wit. Her intelligence, dowry, name were all a part of it. Men were also notoriously territorial. Primal instincts dictated that they compete; that they fight to gain the attention of the most viable mate. Birds created elaborate dances and built nests. Elk battled with antlers. Human's had more weapons at their disposal. Cruelty. Deception. Cunning wit and brute force. It would be more surprising for Anton not to get caught up in her charms.
For the most part she could play referee well enough as she had at dinner. She enjoyed all of her suitors; they each had their own strengths. But Anton and Dawson were left on their own for now. She hadn't heard the exchange between the two men drawn into the conversation with the two older women.
They stood to go watch the snow fall with Miss Cromwell after a while and Hannity twisted in her chair just as Anton moved closer to her; a bit surprised he would seek her out. His admission that she had a rather loyal following could normally be seen as flattery, but from him it was hard to tell. It almost rung of condescension. "Do I, my Lord? I enjoy all of their company... am I to assume you wish to be my friend as well?" Blue eyes sparkled; doubting highly he would ever be so loyal or obedient. "Perhaps it is simply because we would genuinely like to know more about you." She said so with such sincerity there could be no doubt she spoke the truth. "Dawson is quite protective of me.." She found it charming... like a small lap dog that guarded it's mistress. "I imagine were he to find out you were anything but honorable he would have you thrown out at the very least." She paused for a moment before finishing her glass of gin. "....Perhaps your secrets are best kept with me.." She glanced back at Dawson and raised a brow as he looked at the clock.
But now it seemed it was his turn to question her about her knowledge of his brother. There was a twinge of something in his voice; as if he genuinely wanted to connect with someone who knew his brother outside of his own life and Hannity looked back at him; the corner of her mouth lifting imperceptibly. "I....did not have the pleasure of his introduction. Last year was my first season. I was still quite new and I'm afraid our paths did not cross before...however I believe his wife was at a brunch I attended early in the spring." Her eyes remained on his as he let her know he was aware of the most notable titles. "Perhaps he was acquainted with one of my siblings. Joseph, I believe is your age. ...however he attended Oxford." Her brother was known to be rather liberal and loose in moral. His exploits were notorious and he'd bedded more women and their mothers in the ton than he could name. It was surprising he was settling down.. though the sudden appearance of a bastard son was of no real surprise to her.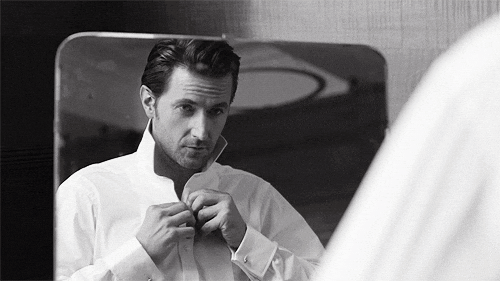 33
- Age -
single
- relationship status -
retired major
- occupation -
Anton Braddock is Offline
the devil is in the details

"That accounts for my not knowing him then," he murmured. "Alexander and I were quite the fixture at-" but he never got the chance to finish that sentence. From across the room came genuine laughter and it drew his attention long enough to render his interest in this particular subject void again. His features smoothed back into the mask of vague geniality that he should have had the whole time. In fact, he shouldn't have introduced his brother into the conversation at all. Alexander was dead. There was no where for the conversation to go that wouldn't have the danger of making his partner uncomfortable with it. He'd imagined himself equal to London society but he'd forgotten certain rules that weren't as strictly followed overseas.
"Goodness! There's so much on the ground already!" Miss Cromwell turned away from the window to address the room at large. To whoever was listening she said, "It's so silent. It just creeps up on one, doesn't it?" Anton spared her a glance but it was quick. There was nothing that excited the English quite like weather. He turned back to Hannity but the clock struck the hour just as he opened his mouth.
He shut it again without saying anything and looked around for Mrs. Cromwell, narrowing his eyes once he found her laughing lightly as something or other that was said by Mr. Smart. Miss Silverton was also looking at the clock and then at the window. Her hand fidgeted at her skirt before she finally told Mrs. Cromwell that she was sorry, so sorry but she had to leave just now and could her carriage be called round?
Anton looked back at Hannity and nearly grinned but he reined in his joy with a simple nod instead. "I hadn't realized the lateness of the hour," he lied. Mr. Cromwell heard him and inquired if he wanted his carriage sent for as well, to which he replied that he did. He did not exactly want to leave the warmth of this room for the frigid air outside but he wanted to be home, among his own things and in front of his own hearth.
Before he rose to thank his hosts for the longest evening he'd experienced since arriving back in London, he took Hannity's hand and gave it a deft kiss. As he stood, he looked own at her and gave a slight bow. "Thank you for the evening. I imagine that I won't be invited into high society again after I leave. It's the fate of a simple farm hand, I'm afraid," he said, referring to his earlier joke about not being the real earl.
Mr. Cromwell walked him and Miss Silverton to the door when she was escorted out first while Anton put on his hat and gloves. Without a further glance at her, he stepped out into the swirling snow, down the steps, and into the waiting carriage. The driver, more eager even than his master to get home, flicked the reins almost before Anton had settled in his seat. His carriage disappeared from the parlor's window view and melted into the night.
The reward for conformity is that everyone likes you except for yourself.
20
- Age -
single
- relationship status -
Socialite
- occupation -
Hannity Stratton is Offline
To Love Oneself
Is the Beginning of a Lifelong Romance
It was the first genuine moment they'd had that night; devoid of the weight of proper conversation and the game of society. For a fraction of a moment Hannity caught a glimpse of the wounded soul beneath the guarded exterior he put forward. It would be so easy to exploit it... to play the rumor mill. A person with less character could easily twist his words in order to gain notoriety with others and popularity. Hannity had never known loss. She was the last child born to her parents who had struggled with infertility and miscarriages for decades before her. She'd been sheltered and adored by every member of her family and even today she was easily her mother's favorite because of her compliance and ease in society. But there was something too raw about how he mentioned them being a fixture at Eaton.. how his voice seemed to trail off.
She wouldn't use his vulnerability against him.
As laughter stole through the parlor, it took with it their attention. Hannity was rather enjoying the small but genuine report she'd somehow started with the older gentleman. But the stony mask of indifference was back as the other women of the party drawled on about the snow. Really. It was just snow. It was still rain..save colder and more clingy. She was annoyed with the interruption and gnawed on the flesh on the interior of her lip before forcing a smile to somehow encourage her friends excitement.
She turned her attention back to Anton; hoping they could continue their conversation, but the clock chimed noisily and he decided not to speak over the noise. Miss Silverton waited until the clocked stopped chiming to announce that it was time for her to leave. Hannity was about to continue their conversation but he announced that he hadn't realized the lateness of the hour. Hannity had been offered to stay the night as Miss Cromwell's guest, so she had nowhere to go; content with staying warm inside the comfortably appointed townhouse. It seemed everything was falling apart for the evening when she'd just begun to enjoy herself. She couldn't help but be annoyed with the snow and the grandfather clock as both had spoiled the moment.
Anton took her hand and brushed a kiss over her knuckles and she smiled graciously before withdrawing her hand. With his announcement that he doubted he would he would be invited back, she tutted. "Even a murderous farm hand needs society, my Lord. I'll be returning to Kent on Sunday. But I've opened my box at the opera on Saturday for a few close friends. ...I would be horribly offended if you didn't attend."
She left the invitation open before Mr. Cromwell escorted the pair to the door to allow them exit. Hannity remained in her seat near the fireplace and Mr. Dawson soon came and filled the place by her side that Anton had vacated; swooping in as soon as the competition was gone. But Dawson was a poor substitute for the dark and brooding earl and his heir of mystery and melancholy.
Then again, Hannity's affections were fickle at best. Inquire tomorrow and her interests may lie elsewhere.
1 User(s) are reading this topic (1 Guests and 0 Anonymous Users)
0 Members: