Frisson IS one year old! we are a REALISTIC VICTORIAN ERA RPG FORUM ESTABLISHED IN 2017. WE ARE AN INTERACTIVE GROUP OF WRITERS. STORYLINES AND PLOTS CAN BE MATURE AND CONTAIN GRAPHIC VIOLENCE, SO THIS SITE IS FOR THOSE OVER 18 YEARS OF AGE.
Winter, 1876
Setting: Period Specific Cities
October - December
Character Plot Summaries
, 1st Quarter 2018
Tomorrow is no place to place your better days.
38
- Age -
Married
- relationship status -
Sales
- occupation -
FrissonAdmin is Offline
1st Quarter, 2018
Closes: March 17th, 2018
Frisson writers have one thing in common. We all adore plot! The more dynamic, dramatic and dysfunctional the better! We also understand that it can be intimidating to join a new site where storylines are already in play. While we have many wanted positions open, this thread serves as a way to give members and visitors a Cliff's Notes version of the plots already in play, as well as an activity check for our members.
-Plot summaries will be updated once a quarter, in the 3rd month of the quarter. Each active character must have their own plot summaries.
-Members will have two weeks to complete their plot summary. If they do not update their plot summaries in the allotted time, their character will be deleted from the board and their threads archived.
-Characters must have a current active thread that they have posted to within ONE MONTH of the activity check in order to be considered "active". If their active thread is two months old, their character will be considered inactive. After 3 months without an active thread, the character will be deleted and face claim/title will be made available for new characters.
Plot Summary Code
Please remove asterisks.
CODE
  [plotsummary] [b][size=5][url=*link to character's app*]*character name*[/url][/size] [/b] [b]Active Thread(s)[/b] [url=*link to thread*] Thread Name [/url] w/*other character(s) in thread* [b]Last post on:[/b]  *date* [b]Status:[/b] *Open/Closed* to new plots [b]Character Plot Summary:[/b] *List plot summary here.  Plot summary should be between 3-6 sentences or more.* [/plotsummary]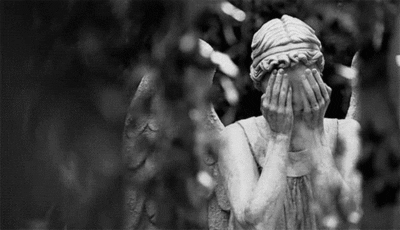 I have a masters degree in american literature. There is nothing I can't handle. -- Ezra, PLL
38
- Age -
Married
- relationship status -
Sales
- occupation -
Seraphina is Offline
Charlie Stratton Active Thread(s)
Second Chances
w/Cage Blackbourne
Two Worlds Colliding
w/Noah Baker
Last post on:
3/3/2018
Status:
Open to new plots
Character Plot Summary:
Charlie spent the last year pining over the loss and humiliation of being engaged to a serial killer who was grooming her to be killed herself. As society was unaware of the engagement, she carried the burden of the secret alone until her brother Joseph stepped in demanded answers. Her guilt at not knowing he was the serial strangler weighted heavily on her as five girls before her died. After his death, she was able to slowly put the past behind her and to get back to the woman she was before him. She is much more guarded and prickly than she was before.
Charlie was happy to remain single but her mother had different ideas. After an embarrassing Fox Hunt where she lead a certain Earl of Dysart wayward, her mother demanded she be engaged, and left it to Joseph to find her suitor. In a striking twist of events, the Duke of Lancaster was in attendance. While their first encounter was questionable, his persistence and love for his daughter melted the icy exterior of Charlies heart and she is tentatively accepting his courtship. Still unable to trust her heart, she is attempting to remain rational about the affair; learning all she can about the man before she gives herself completely to him.
Charlie also volunteers on the East side of London; secretly handing out food, clothing and other items to the children of one of the poorest districts in the city. It is here that she met a small boy, and the woman who would change her and her brother's life forever. After a secret affair eleven years ago, Noah's mother passed away and left him to his aunt who is now currently blackmailing Charlie for money in order to keep a secret Joseph was unaware he harbored. Now it is up to Charlie to reunite father and son, and put an end to the woman's vile plot.
Nitara Catori Active Thread(s)
Square Peg in a Round Hole
w/Holden Kincaide
When Stars and Salt Collide
w/Holden Kincaide, Elizabeth Porter, Oh-Has-Tee and Ahanu Keme
Last post on:
2/25/2018
Status:
Open to new plots
Character Plot Summary:
After venturing away from her tribes camp one day, Nitara Catori lost her horse and found her captor. Holden Kincaide, an Army scout, found Nitara Catori without her mount and took it upon himself to bind her and bring her back to his fort so she could be processed and sent to the reservation. But Nitara Catori's spirit could not be so easily broken. After standing up to him and to the soldiers in the fort, she would not bend to their ways. But her connection to the spirits was strong. After receiving a vision, she accepted a desperate proposal from Holden who no longer saw her as a savage, but as a spirited and intelligent woman.
After a month of living at the army fort, she was set upon by a vile bunch of officers. Witnessing her attack, Holden killed their leader and set fire to their house; burning his body inside. They escaped and ventured back to her camp; each one finally beginning to trust each other enough to allow for the possibility of love. But when she is bitten by a snake in their last day journeying to the camp, Holden is left to deal with the band of Natives on his own. Now she fights to get well enough to return to him and tell her people their story.
Christian Monroe Active Thread(s)
In Hell I'll Be In Good Company
w/Cage Blackbourne & Joseph Stratton
Last post on:
2/02/2018
Status:
Unless something magical comes along, closed to new plots as I will be deleting this character soon.
Character Plot Summary:
Christian returned from India when his father fell ill after serving as a Doctor in the foreign country. He has come home to take on the responsibilities of a future Marquis. But the past hasn't been left in the past. He soon becomes involved with the woman he left jilted at the alter and discovers that her marriage after he left was far from ideal. He struggles with his sense of duty to keep her safe, while remaining loyal to their torrid affair and the woman he believes he loves.
Elizabeth Porter Active Thread(s)
Little Talks
w/Ahanu Keme
Last post on:
2/26/2018
Status:
Open to new plots
Character Plot Summary:
After answering an add to become the bride of a rancher in Montana, Elizabeth Porter sets out from Boston to meet the man she intends to marry. While traveling by stage across Nebraska, her coach is set upon by a band of Lakota warriors who scalp and kill all of the men she traveled with and kidnapped her. In a game of dice later that evening, they lose her to Ahanu Keme; an arapaho dog soldier they meet in trade along the way. Vowing to return her to her fiance, they set out from the camp on their own. Izzy's natural charm and positive outlook soon break through the melancholy and weariness of the dog soldier and after several trials, they declare their love for each other.
Abandoning her march north, she takes on his ways and accepts his lifestyle; going back to their tribe. Having never known a family or someone to call her own, she clings to him desperately. But his own past haunts him and her mistrust of the woman he once proposed to drives a wedge between them. As noble as his sense of honor and duty to her family is, Izzy is jealous and pushes him away. Her vivid imagination only hurts their relationship and it's only when she pushes her fears aside and confronts her nightmares that she is able to bury his past with Nitara Catori. Now they celebrate the growth of their family.
But their future is clouded with the slow destruction of his peoples way of life. In the coming summer of battles and skirmishes, will their band be able to weather the storms and the waves of army soldiers? Or will they be blown apart or sent to the reservation?
Rose Doyle Active Thread(s)
No Such Thing as Second Chances
w/Cash Nichols
Don't Look Back; You Ain't Goin' That Way
w/Eli Branson
Last post on:
2/24/2018
Status:
Open to new plots
Character Plot Summary:
After serving as a catwagon whore to a bunch of soldiers at a fort in Nebraska, Rose set off from the plains when Custer fell. Moving southeast out of Indian territory, she has settled into Augusta, Kansas to begin a new life as a madame with her very own hotel and parlor to entertain clients in.
But nothing has come easy for Rose in her life. While some of the men in town have been welcoming to the newcomer, others would rather see her gone. Her contemptuous relationship with the neighboring saloon owner, Cash Nichols serves as a reminder that she still has to fight for what she wants. What she can't fight is her attraction to the man. But Rose doesn't know what love is or how to go about it. Her sordid past means she'll never be one to settle down as she just can't give her restless heart to one person.
Oh-Has-Tee Active Thread(s)
Leaving Home
w/Archisha
Lonesome Valley
w/Ahanu Keme & Augustus Takoda
Last post on:
3/3/2018
Status:
Open to new plots
Character Plot Summary:
Oh-Has-Tee is a dog soldier and the oldest sibling of four including Nitara Catori and his twin brother Askuwhetaa. He has been hardened after many years in battle and looks at the world through keen, logical eyes. Not being one for much conversation, he would rather take action and let his brother entertain those around him.
As the final summer battles loom over the horizon, he knows it is up to him to unite his tribe with other neighboring tribes in the area by taking a wife. He marries Archisha; a spirited, but young Cherokee woman whose family provides a solid alliance for the dwindling numbers in his own Arapaho tribe. And while he is content with the match he must also ensure her happiness. As a hardened warrior he struggles with the domestic aspect of living; allowing his soul to be at peace enough to keep a woman like her satisfied.
Hannity Stratton Active Thread(s)
Speak When Spoken To
w/Anton Braddock
On Wednesdays We Wear Pink
w/Valentin Kovalev
Last post on:
3/4/2018
Status:
Open to new plots
Character Plot Summary:
As the youngest of the Stratton siblings, Hannity finds herself to be the least like either of them. Having just completed her first, season at court, she is now revered by her peers for her fashion and wit. But not every suitor is as they seem and Hannity must remain discerning as there are those that would like to see her fall.
Hannity is at a crossroads in her plot. Will she prevail and shun the court as her siblings have; seeing it's shallow vapidness for what it is, or will she continue to embrace it and rule over her peers as if she were their leader? Miring herself in the gossip and intrigue until it consumes her as well?
- Age -
- relationship status -
- occupation -
Abiona is Offline
Noah "Flea" Baker Active Thread(s)
Two Worlds Colliding
w/Charlie Stratton & Milly (NPC)
Last post on:
March 5, 2018
Status:
Open to new plots
Character Plot Summary:
Noah is an industrious street urchin and pickpocket. He lives off of others' goodwill and anything he can scrounge up. His aunt abandoned him to the streets, and he is currently discovering he has a father he never knew about.
I won't just survive...
25
- Age -
Too apathetic for that shit
- relationship status -
CS Zombie
- occupation -
Oleander is Offline
Jessamine Colt
Active Thread(s)
Take These Hurts
w/Josephine & Cash
Last post on:
2/2
Status:
Open to new plots
Character Plot Summary:
Jessamine has just been dumped by her outlaw gang: the Scarlet Riders. Stuck in Cash's saloon with a self-imposed debt to pay and a poor attitude she could use a bit more trouble... or a bit of a break.
Aibhilin Devlin
Active Thread(s)
Off to a Wonderful Start
w/Ardan
Last post on:
3/17
Status:
Open to new plots
Character Plot Summary:
On the run from her ex-sister-in-law and a past full of scheming and murder: Aibhilin became a mail-order-bride for the wealthy Ardan Moore. Currently the two are trying to smooth out the bumps in their marital road and Aib is looking for some help around her new, "simple" town.
Viola Winters
Active Thread(s)
Encounter Under the October Sky
w/Ottillie
A Day to Remember
w/Cole
Last post on:
3/11
Status:
Open to new plots
Character Plot Summary:
After being impregnated by the handsome but cruel Aleksander Blackwell, Viola was nearly forced into seclusion or having an abortion by her scandalized family. Luckily, the elder Blackwell son welcomed her into his household and the bastard as his own. The two fell quickly for one another but the past is not done haunting them yet. Viola is about to discover the Blackwells' darkest secret.
Kimimela Nahimura
Active Thread(s)
Tear the Feathers from My Hair
w/Thaddeus
Last post on:
2/27
Status:
Open to new plots
Character Plot Summary:
A brave, rare female warrior from one of the Lakota tribes, Kimimela journeyed into Nebraska in order to secure an alliance with some of the Natives there. Along the way, her camp was ambushed by the men of Thaddeus Stone. Captured and bloody, Kimimela is about to learn that this cold man is the adoptive father of her lost child: Chumani...
Arthur Tully
Active Thread(s)
Three Scarlet Drops on My Tongue
w/Joseph
Last post on:
2/5
Status:
Open to new plots
Character Plot Summary:
Arthur is a detective working in London, a closeted homosexual with a tragically scarred younger cousin, he is trying to keep his life together. When he gets assigned to the murdered case of a slaughtered noble in the middle of a sordid pleasure den... this get a lot more complicated.
Catalina LaBelle
Active Thread(s)
I''m Just Holding on for Tonight
w/OPEN
Last post on:
2/25
Status:
Open to new plots
Character Plot Summary:
This character is new. She has nothing established yet.
--------------------
- Age -
- relationship status -
- occupation -
Strawberry is Offline
Anton Braddock
Active Thread(s)
Speak When Spoken To
Hannity Stratton
Guide Us To They Perfect Light
Last post on:
March
Status:
Open to new plots
Character Plot Summary:
Anton is the Earl of Scarborough, not by birth but through the premature death of both his father and his Elder brother, Alexander. He's been an Earl for approximately 8 months and has recently returned from India where he was stationed with the Queen's Army for the last decade and a half. It was his plan to live out the rest of his life in the military but duty has called him away from action and adventure to the dull, depressing lifelessness of London. His new duty is to marry (something he doesn't want to do) and to make a name for himself in society (something else he doesn't want to do). Due to experiences both in his youth and abroad, Anton has been rendered largely unfit for London high society. He has a thirst for violence and it's only a matter of time until he can't control it anymore.
Dennis Harvey Active Thread(s)
Just Holding On For Tonight
W/ Catalina LaBelle
First Impressions
w/ Maddison Grace
Last Post on:
March 21
Status
Open to new plots
Character Plot Summary
Dennis has basically just stepped off the train into Augusta, Kansas. He's answered the want ad for a town doctor and is eager to make a good name for himself since he seems to have alienated half of the south. He's a great doctor but a pathetic human being. Mostly he likes to drink, chat up women, and do as little in the way of good as possible. In his mind, however, this town is an opportunity for a new leaf but, as we all know, people don't change.
"Two roads diverged in a wood, and I— I took the one less traveled by, And that has made all the difference."
27
- Age -
Married
- relationship status -
Software Trainer
- occupation -
Shasta is Offline
Holden Kincaide
Active Thread(s)
Square Peg Round Hole
w/Nitara Catori
Last post on:
March 17
Status:
Closed to new plots
Character Plot Summary:
Holden used to be a scout in the United States military, up until recently. He was raised on his family's ranch and joined the army with enthusiasm, but has since married a native woman named Nitara. His original meeting with her went less than well, and he took her prisoner. Thought there was plenty of hostility, Holden also developed a strange affection for Nitara and, due to extenuating circumstances, they hastily married for her protection. Eventually, because of two assaults against his wife, they fled the fort and burned down their cabin to make it look like Nitara died in the fire. Pretending to grieve, Holden took a leave of absence and secretly travelled with Nitara, arriving at the Arapaho camp of Nitara's tribe.
Thaddeus Stone Active Thread(s)
Tear the Feathers from my Hair
w/Kimimela Nahimana
Last post on:
March 20th
Status:
Open to new plots
Character Plot Summary:
Thaddeus is a Colonel in the United States Army, but is looking forward to retirement. He is a no-nonsense gentleman and keenly religious and traditional. A few years ago, he took in an "orphaned" native child whom he raised as his own and named Chelsea. He believes in bringing justice to the natives he sees as being uncivilized, and paving the way for industrialism. He has recently met Chelsea's mother, Kimimela, though he's currently unaware of this. Thaddeus is certainly a prude, and remains married only to his work.
Madison Grace Active Thread(s)
First Impressions
w/Dennis Harvey
Last post on:
March 20th
Status:
Open to new plots
Character Plot Summary:
Grace has very recently arrived in Kansas. She grew up in the North, raised by her mother and her grandparents. Trapped between a half-black and half-white world, Grace never truly fit in anywhere. She was faced with racism and hostility, but her family still managed to run their own, albeit humble, grocery store. She's extremely intelligent, having taught herself much about the medical world through books. The death of her grandparents led Grace and her mother into a downward spiral, and they had to work in a sweatshop for some time. After her mother died in a terrible factory accident, Grace set out to Kansas, looking for her half-brother. She has recently accepted a job as a maid, in the meantime.
"That could be disastrous;; let's do it."
41
- Age -
Married
- relationship status -
Caregiver
- occupation -
Laele25 is Offline
Ahanu Keme Active Thread(s)
Little Talks
w/ Izzy
When Stars and Salt Collide
w/Izzy, Nitara Catori, Holden Kincaide, and Oh-Has-Tee
Last post on:
3/14/18
Status:
Open to new plots
Character Plot Summary:
Ahanu Keme is a dog soldier who has been fighting for his people for half his life. He has lost most of his immediate family to illness or violence. His two-year-long engagement to Nitara Catori with no end in sight only drove the melancholy warrior further into depression.
While on a trading trip with his best friends, Oh-Has-Tee and Askuwhetaa, Ahanu Keme won a white girl named Elizabeth Porter in a dice game. The Lakota had kidnapped her after attacking the stagecoach she was on. Ahanu Keme promised to return her to her fiance, but a series of setbacks led him to believe the Spirits had given him Izzy for a purpose. They fell in love and after a brief stay with the Lakota, returned to the Arapaho.
Only to find that Ahanu Keme's former fiancee had been kidnapped by whites and held prisoner in their fort. He joined her brothers in an attempt to liberate her, but instead, they encountered Holden Kincaide trying to bring a very injured Nitara Catori back to them. Ahanu Keme kept the other dog soldiers from killing Holden but felt betrayed by the white man when he attacked the dog soldier guarding him. He and Izzy had a misunderstanding about his feelings and duty towards Nitara Catori, which ended with Izzy confronting them and the revelation she was with child. While grateful for the blessing, Ahanu Keme is even more unsure what the correct path ahead is. Another summer of pointless warfare doesn't seem like the answer, but surrendering to a reservation is out of the question.
He knows he doesn't want to leave the women and children of the Arapaho defenseless and alone while the few dog soldiers travel to the lands of the Lakota to try to stop the white man's advance. Constant warfare hasn't worked, there has to be another answer.
Joseph Stratton Active Thread(s)
Well, I found a girl beautiful and sweet
w/ Lottie
Behind the Mask
w/ Charlie, Cage, and Lottie
Three Scarlet Drops on my tongue
w/ Arthur
Last post on:
2/21
Status:
Open to new plots
Character Plot Summary:
Joseph Stratton is the Earl of Cornwall and heir to the duchy of Kent. A rakehell and devotee to the Aesthetics movement, there is good reason to question Joseph's fitness to be a duke. His lack of desire and interest in taking over his duties has ebbed, Charlie's depression concerned him enough he stuck his neck out for her. Feeling the weight of responsibility and certain deep down he's the last person who should be making decisions that affect other people's lives, he confided in Charlie and encouraged her interest in the family businesses.
To everyone's surprise, Joseph announced at his family's fall gala that he is engaged to Ottilie Grayson, an American whose father is an exiled marquess. That same weekend led to his mother demanding he find Charlie a husband. It was only a miracle that his old friend Cage Blackbourne asked to court his sister. He, of course, agreed. Even though he worries for both of them being too insular to open up to each other.
Joseph is spending the last week or two of October in London to prepare for a trip to Cornwall to see to his duties there and introduce his fiancee to the county. He'll soon have his illegitimate son revealed to him and have to deal with that. As well, one of Joseph's friends was killed at a sex club, he'll be trying to help Arthur Tully solve the crime.
Joseph is a man of secrets, both his own and secrets of those he cares for. Should any of them be revealed, it could be disastrous for the future.
Johnny Buckner Active Thread(s)
None
Last post on:
2/26
Status:
Open to new plots
Character Plot Summary:
Johnny Buckner has been the deputy in Augusta for the last three years. Native to Georgia, he was crippled and suffered trauma during the Indian wars. Dependent on laudanum to get through the day, he always hid his problems from everyone and was known to be kind, fair, and dependable.
In spring, Johnny was tracking down a female outlaw. He caught her because she was wounded. She escaped when a lightning storm triggered a traumatic relapse. Johnny tried to put this behind him, hoping Jess would head for the hills and forget he existed. Ignoring the worsening pain in his bad leg and becoming more dependant on painkillers to get through the day, Johnny continued like nothing was different.
Jess returned, lying in wait in his boarding room to ambush him. He managed to get her gun away from her and try to find out what she wanted. When he tried to cuff her to bring her in, Jess kicked him in his bad knee. The sheriff found him on his bedroom floor in agony. A trip to Wichita ended with Johnny losing his leg from the knee down from a severe infection in the old wound.
Eli and his family have been caring for Johnny as he recovers from surgery and withdrawal. But it'll be a long road.
Ardan Moore Active Thread(s)
Off to a Wonderful Start
w/ Aibhlinn
Last post on:
3/6
Status:
Open to new plots
Character Plot Summary:
Ardan Moore owns Augusta's only bank and much of the land around the town. Not much is known about the banker before he arrived in Augusta seven years ago. He uses his resources to help the town succeed, which will make him more wealthy and influential.
Late in the spring, his mail-order bride arrived from Ireland. Aibhlinn was beautiful and seemed agreeable enough, but they're still getting past the bumps in their relationship. He has his fingers in every pot in town, very little goes on without him finding out about it. While he is known for being generous and supportive of the other townsfolk, if Ardan thinks something is a threat to his vision of Augusta's future, he's not above any tactic to remove the threat.
Archisha Active Thread(s)
Leaving Home
w/ Oh-Has-Tee
Last post on:
3/6
Status:
Open to new plots
Character Plot Summary:
Archisha grew up under the strict and watchful eyes of her family. The only daughter of a Cheyenne chieftain, she is known as a talented storyteller. Given to Oh-Has-Tee of the Arapaho as a bride this spring, she is entering a whole new world and without her family around to support her. As well, she's quickly finding she has more in common with her husband twin brother and is trying to ignore that truth as she tries to get closer to the man she married. With how things are going for the plains' tribes in the Indian wars, her future is uncertain.
Cash Nichols Active Thread(s)
Take these Hurts
w/ Jess
Last post on:
3/6
Status:
Open to new plots
Character Plot Summary:
Cash owns Augusta's only saloon. The girls who rent rooms from him are mostly prostitutes, over the last five years, they've worked out a mutually beneficial relationship. Things are not so rosy between him and Augusta's new madame, although they have buried the hatchet between them recently and worked out a truce that allows Rose to keep face while helping some of Cash's old army buddies and their families get some work. He's still not too impressed with Rose and thinks she's in way over her head, but he has a soft spot for soiled doves and strays thrown away by society.
The most recent stray is problematic. Cash isn't too impressed by her piss and vinegar either, but he's not about to toss her out on her ear with two bullet wounds healing. She'll find her place or move on, just like the rest of his girls. Cash doesn't plan to lose his saloon, no matter what the men who control the town want to do to pretty it up for the railroad's arrival in a couple of years. For now, he and his girls are making good money serving the railroad workers.
1 User(s) are reading this topic (1 Guests and 0 Anonymous Users)
0 Members: