Frisson IS one year old! we are a REALISTIC VICTORIAN ERA RPG FORUM ESTABLISHED IN 2017. WE ARE AN INTERACTIVE GROUP OF WRITERS. STORYLINES AND PLOTS CAN BE MATURE AND CONTAIN GRAPHIC VIOLENCE, SO THIS SITE IS FOR THOSE OVER 18 YEARS OF AGE.
Winter, 1876
Setting: Period Specific Cities
October - December
Between The Earl Of Scarborough And Lady Hannity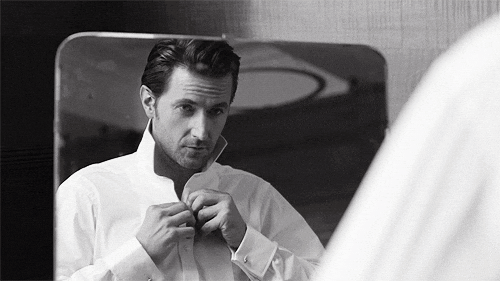 33
- Age -
single
- relationship status -
retired major
- occupation -
Anton Braddock is Offline
32 Grosvenor Square, January, 1876

My dear Lady,
It is my hope that this letter finds in you a willing recipient. Our conversation at the opera has been on my mind for the past two days. I flatter myself that once a mistake has been made, that I amend it as far as I can, which I hope this letter shall do. I am anxious to know if you ever found the coat you were looking for? And I hope you were not too long in finding it, or missed by your party.
How did Mr. Dawson find the opera? Was it to his taste? For my part, I enjoyed it immensely. I think, if I may offer such an opinion, that I prefer operas to christmas parties. At least, in comparison to this opera and my last christmas party. Excuse the abruptness of my letter but business demands my attention.
Yours respectfully,
- Anton Braddock
The reward for conformity is that everyone likes you except for yourself.
20
- Age -
single
- relationship status -
Socialite
- occupation -
Hannity Stratton is Offline
My esteemed Gentleman,
I am not in the habit of accepting missives from murderous farm hands. I find it blurs the lines of propriety and social standing. As we've come to know each other, however, I find myself feeling more philanthropic. What sort of Christian would I be if I couldn't forgive your past indiscretions? To lift my fellow man out of the depths of inhumanity and help him thrive in this new world?
I thank you for your assistance Friday night. How anyone could find themselves out of that coat room without falling victim to the embrace of so many arms is beyond me. I don't believe I'll ever look at another coat room the same again. I find myself replaying our conversation and am pleased you chose to write after such confusion. Even if your missive is brief, picturing you sitting at a desk with considerate words for me is stirring.
Your concern for me is heartwarming. Rest assured, I returned to my party unscathed and all members present were happy for my return. I found it difficult to concentrate on the rest of the show. I'm afraid I was thoroughly distracted and completely useless for conversation. I've decided to equate it to how very much attention is leveled upon our box. It seemed as if so many eyes were leveled upon us. I couldn't help but consider what they would see and if anything was found lacking. My desire is to ensure anyone who might look upon me may be as lost for words when I look at them.
I thank you for your concern for Mr. Dawson's enjoyment. Rest assured, he was thoroughly entertained and has every desire to continue attending the opera. I cannot say which I prefer more, however. While the opera has it's tender charms, I enjoyed dancing and the brisk air of the garden, even if the temperature was a bit biting. Both events stand as two of my favorites; if not from this season, most certainly from the last. I look forward to many more stolen moments at future social engagements. It is these memories that make every party worth attending.
I hope this letter finds you when your schedule is less taxing. I understand the life of a retired major, and Earl to an estate can be rather demanding. Do take a moment to rest or call on those you find most dear. Life is not meant for the trials of business, but pleasure with friends and family. I would hate to see you so carried away with numbers and figures that you forget why you returned to London in the first place.
Respectfully yours,
Hannity Stratton
P.S. I trust my staff implicitly. Any missive sent will be treated with the utmost respect and propriety.
P.P.S. I should apologize for denying you the opportunity in directing me so informally. I now find I enjoy my name on your lips.
♥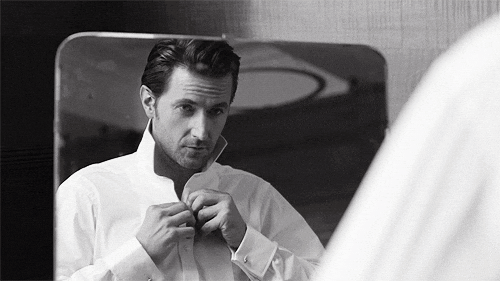 33
- Age -
single
- relationship status -
retired major
- occupation -
Anton Braddock is Offline
32 Grosvenor Square, January, 1876

Most gracious lady
I received your last letter with pleasure but also with concern. Perhaps your motives are in the right place but I am a deplorable human being. The poor earl stood no chance and, I think you may find this most alarming though I am sparing you details to preserve your innocent purity, that Lady Braddock is in my power.
Have you not wondered that she has told not a soul of her real son's demise? Or did you suppose that he and I were too alike that even a mother wouldn't notice? I will not divulge under what means I have secured her silence but I felt it only right to confess. Your christian charity towards my undeserving person might be having a positive effect after all.
I have something else to confess. I am not a terribly reliable correspondent. Through my ten years abroad I may have answered less than half of the letters sent to me. Most of the time I find it as difficult, or even more so, to carry on long conversations on paper than in person. I find I'm more apt to activity than sitting at my desk, which letters require.
All of my pens are in a dreadful state, as you can no doubt have noticed, though are far too polite to mention. You see how many words I've had to cross out already because of the ink? Drives my lawyer mad. My estate manager contrives to come up to London frequently to meet in person rather than to have to write and receive a letter in return. But for you I will write, and I will consider mending my pens.
It is gratifying to know that your staff is trustworthy with letters but what of calls? Or does Mr. Dawson take up your mornings?
I wonder if you've visited the Botanical Gardens recently? There's to be an exhibition in a few days and I plan to attend. I'm cannot say that there are any coat rooms, and I think there are not, but the foliage should be dense enough for a garden conversation if you were so inclined? I am not usually so bold in a request but you've made it plain what you want.
Tell me what I don't know about you. Tell me your flaws. For my part, I shall maintain that I am perfect, even if I have committed murder in the past. It was for my own greater good, and isn't that what we all want for ourselves?
Before I end this letter, I feel it incumbant upon me to tell you that mother has invited the Lovelaces to dinner. I wanted to tell you myself so that inevitable gossip need not worry you.
yours,
- Anton
The reward for conformity is that everyone likes you except for yourself.
20
- Age -
single
- relationship status -
Socialite
- occupation -
Hannity Stratton is Offline
Most peculiar Gentleman,
I found your previous letter to be quite disturbing. If you plan on overthrowing the social hierarchy and manipulating a dead man's mother, you should at least have the decency of retaining good pens and exceptional handwriting. I find myself horrified at the notion that an Earl should be writing in sub-par conditions, so I have taken the liberty of attaching a box of some of the finest writing utensils in London and ink to match. I do hope your lawyer and estate manager will find the replacements adequate, though I'm afraid I can do nothing to amend your hand-writing. That is just simply something you will have to work on bettering in your private time. I will, of course, continue to be generous by remaining on as a recipient of your letters, even if they are quite deplorable, until your business partners are satisfied with your improvement.
For all of Mr. Dawson's flaws, he is quite punctual. He visits in the mornings on Tuesday and Thursday from noon until three, and on Monday and Wednesday in the evening, if I am at home from seven until nine. Most other days my time is quite fluid and if I am home, I am always willing to attend to guests.
How funny you should mention the Garden exhibit. I'm sure you are well aware that my mother is on the board of the Pioneer Club which is sponsoring the exhibit. I have played an intricate role in fundraising for the event so, naturally, I will be in attendance. I'm sure you will be equally distraught to learn that Mr. Dawson is quite allergic to most flowering plants and has no intentions of coming to the exhibit, much to my dismay. As for what I want, I cannot say. Though I am sure your attendance will be noteworthy.
As far as my flaws, I am afraid, as with yourself, you will find me lacking. I've come to find that most people find me quite agreeable and a joy to be near. You have seen me in three of my favorite settings. I enjoy theatre and time with friends, and I enjoy dancing. I find murderous farm hands most delightful and quite thrilling so it must mean I have an open mind. There is more I could tell you, though I wouldn't wish to divulge all of my secrets in one letter when I still know so very little about you.
I do hope your dinner plans go well and that Miss Lovelace can provide you with a modicum of entertainment during her visit. Perhaps in your manipulation of Lady Braddock you may direct her to be more upwardly mobile.
Always,
Hannity Stratton
♥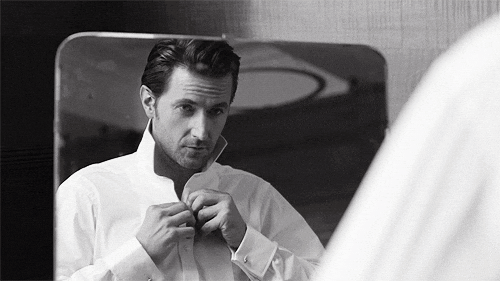 33
- Age -
single
- relationship status -
retired major
- occupation -
Anton Braddock is Offline
32 Grosvenor Square, January, 1876

My conscientious lady
I confess the gift of the pens was most welcome, though a surprise to my mother, who intercepted them from a servant. It appears my staff are not so loyal as yours. She is confused why Lady Hannity Stratton would be making such a gift to me, of all people. My christianity is not equal to yours for I lied and said they were a gift from your brother and that you were simply passing them along.
She accepted this but in time I think she might come to the truth of the matter as I have never formally met your brother and only know him by sight; even that from years ago. Is there anything essential I should know about him when she inevitably attacks me for more information? If not I'll make up what I like. Perhaps I'll tell her of his most appalling habit of stealing spoons each time he dines out.
As to Mr. Dawson's attentions to yourself, they are flatteringly frequent. One is amazed he has time for anything else. It might be I find myself free on some Monday or Wednesday morning. If I should be free, I would take a walk, I think. Where one ends up on a long winter's walk, who can say? Except that should I find myself at your door, would it be too impertinent to ask to be permitted to wait with you while a carriage is fetched to take me home? I'm sure you can understand how a winter walk is best when walked only one way and ridden back the other.
On my honor as a murderous farm hand I was unaware of your intimate connection to the exhibition. It is most fortuitous that you will be in attendance! How unpleasant for Mr. Dawson to miss it, though no doubt he will be more comfortable at home. I trust that you will rally yourself tolerably in his absence. There are after all many attractions at the exhibit to distract you in the meantime.
In truth, you know more about me than I do of you. However, in the spirit of reciprocation, I'll share some things with you that I do not find too invasive; I do not like cats and I am not overly fond of dogs. We have never had an indoor animal. I also went for a full four months without eating meat and am none the worse for it. There. Now you can no longer claim to know so little. I hope to be able to say the same after your next letter.
Deepest regards,
- Anton Braddock
The reward for conformity is that everyone likes you except for yourself.
20
- Age -
single
- relationship status -
Socialite
- occupation -
Hannity Stratton is Offline
Most indiscreet Gentleman,
Knowing that, as a wayward murderous farmhand, you may be less inclined to understand the intelligence of a mother. Though I am sure she has no intention of confronting you, I am quite certain she will see through your ploy of befriending my brother. I do hope you won't have to resort to murdering her as well in order to keep your contemptible secrets. A murder for pens is a murder most foul.
In the mean time, it would behoove you to appease her curiosity by informing her that my brother is an Oxford man with an inclination towards burlesque theatre, cards and simple minded females. Unless you have the same inclination towards cards and theatre, I believe you will find yourselves lacking things to talk about.
Do be careful in your ventures outside. The London air is quite damp compared to that of India. It may take some time to re-acclimate. I would hate for you to catch your death wandering aimlessly through the streets of London when you could be tucked safely in a carriage. I will of course, take you in if you should stumble upon my doorstep and serve tea to warm you up. It would be the proper thing to do.
Mr. Dawson's absence at the exhibit will be most unfortunate but I will endeavor to carry on. I'm sure I shall find something or someone to distract me. But I am most alarmed to find you aren't inclined towards pets. I recently took in the most adorable Cavalier King named Leopold who would find your apathy towards him most disagreeable. He may be predisposed as to bark at you or tug on your pant until you changed your mind.
Four months without meat, Anton? Was this during the period you exacted your murderous plot upon that unsuspecting Earl? If so I cannot fault you for your actions. We are in the habit of serving meat at every meal so do be so kind as to inform me ahead of time if you are feeling ravenous so that I might spare those in your company from your savage withdrawals. I believe it is my Christian duty to keep you from taking anyone else's life. In closing, I shall leave you with a few more frivolous details about myself. My favorite flowers are peonies. My favorite song is La Boheme from Carmen, though some may find it quite scandalous, and my favorite people are currently murderous vegetarians with terrible writing habits.
Warmest Wishes,
Hannity Stratton
♥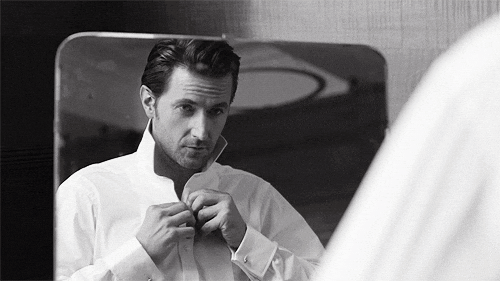 33
- Age -
single
- relationship status -
retired major
- occupation -
Anton Braddock is Offline
32 Grosvenor Square, January, 1876

My dearest, most direct lady
Your letter, while frank is beautifully written. Indeed if there was a hall in which letters are displayed, I should post any single one of yours. It would attract notice and admiration from not only Londoners but those further abroad as well. The delicate beauties of the Americas could not compete with your fine hand or prosaic turn of phrase. That being the case, there is one point upon which I must humbly disagree with you and put to rights. I hope in this matter alone we are not of like mind.
I am not a vegetarian. The circumstances were thus: our supply ship was delayed by several weeks. As a result, the animals we kept at our fort had to be butchered or sold to make up for our want. Many of the indigenous inhabitants of India do not consume meat. Something to do with dead family. A long story I will not commit to paper. So we could not secure meat once our own animals were gone and had to make due with buying from the locals.
Once our ship arrived, however, we had to find not only enough money to purchase more animals but for the food to keep them as well. With the result that I was unintentionally without meat for four months. One might be tempted to think we were weakened because of it but we were in surprisingly good health.
As to the unspoken question of my constitution when in snow, I assure you I would be none the worse for it. A little cold, perhaps, a little uncomfortable, but fine. And with tea at the end of my journey combined with no lack of stirring conversation, I would almost set out at once! Though of course it is Wednesday evening. I do not wish to make your life awkward or to make Mr. Dawson unduly confused.
In me, your little dog Leopold will find a formidable amount of stubborn pride. He may bark and tug as much as he may choose. Monuments can be constructed to my force of will. I will not bow to a pair of brown eyes and fluffy ears even though he may belong to the most beautiful girl in London.
You might be surprised at what gentlemen find to talk about in the absence of women. Perhaps your brother and I would get along tolerably well. Even if he was schooled in the wrong institution. As I have never been to a burlesque theater I cannot say one way or the other if I would enjoy it. I detest simple minded women, though I did have an inclination to marry such. They tend to give less trouble to their husbands than others of the fairer sex. And as for cards? Alas, that your brother and I do have in common. I cannot resist a thrilling game of cards, though I may safely promise not to squander my inheritance on it as some do.
Fondest thoughts,
- Anton Braddock
The reward for conformity is that everyone likes you except for yourself.
20
- Age -
single
- relationship status -
Socialite
- occupation -
Hannity Stratton is Offline
Most flattering Gentleman,
I am pleased to hear that you find my letters thoroughly entertaining. It is my goal to ensure that, while saddled with the difficult task of undertaking written pleasantries, you should do so while entertained. In my limited experience, letters are not the place to discuss such heavy topics as the weather or ones health as truly only so much can be said about London's rain. I prefer to delve deeper. Though I'm not terribly certain the shortage of animals to slaughter while in India is a topic meant to attract those of the fairer sex.
You are most fortunate to be writing someone with a more tenacious disposition. I'm certain I should only lose my appetite were the slaughter described in detail, or if I were in attendance. Thankfully, neither of those are the case.
But alas, I digress into a territory of conversation most unsavory so I shall endeavor to change the topic. I find I enjoy your letters equally as it is a stirring diversion away from the usual mundane trivialities pertaining to daily events or sonnets of adoration. However you are most welcome to detail how beautiful you find me whenever you desire. I shall do my level best to indulge such departures from intelligent conversation.
Wednesday nights would be most inconvenient for your visits. I was able to read your letter last night after dinner while Mr. Dawson entertained Leopold. He is quite a natural with entertaining lap dogs. Thankfully an evening letter or two are not uncommon. If you found that that your path lead you to my doorstep this evening, Leopold will most assuredly alert me to your presence. I cannot promise that my brother will be in attendance as he has been quite preoccupied in Cornwall. But I've been informed I'm a delightful host. And as I am not so simple minded you, I suppose, shall be spared of performing any untoward proposals. I have every intention of challenging my husband to distraction.
Yours,
Hannity Stratton
♥
1 User(s) are reading this topic (1 Guests and 0 Anonymous Users)
0 Members: