Frisson IS one year old! we are a REALISTIC VICTORIAN ERA RPG FORUM ESTABLISHED IN 2017. WE ARE AN INTERACTIVE GROUP OF WRITERS. STORYLINES AND PLOTS CAN BE MATURE AND CONTAIN GRAPHIC VIOLENCE, SO THIS SITE IS FOR THOSE OVER 18 YEARS OF AGE.
Winter, 1876
Setting: Period Specific Cities
October - December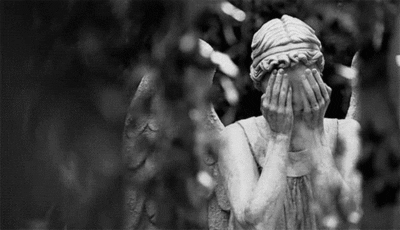 I have a masters degree in american literature. There is nothing I can't handle. -- Ezra, PLL
38
- Age -
Married
- relationship status -
Sales
- occupation -
Seraphina is Offline
Date: 5/07/2018
"New Subforum!"
Boston is now open to plot and write in! Also, I've opened a historical thread section so that you may write flash backs and past threads in. Please check the announcements thread under the discord chat for any late breaking updates.

Date: 6/29/2017
"Photobucket Idiocy"
If you have not been made aware yet, photobucket has changed their image hosting policy effective immediately. This means that in order to have your images visible on a third party site (like any forum) you must now cough up a reprehensible $400ish a year.
Unfortunately there is literally nothing I can do about this; I have no control over their backwards policies. Right now I'm staring at the forum with all the images that I used from backgrounds to button codes..gifs.. everything. All I have is some stupid error message. And as livid as I am, I have no recourse.
For the next month (or more) I'll be spending time rehosting and hunting down every image on here and relocating them, and then rewriting all the code so that photobucket doesn't exist here anymore. This is highly inconvenient and they know that; that's why they're charging such an obscene amount of money to let you host on a 3rd party.
All this rant being said, please spend some time going through your images (this means application, thread code, member directory, signature and any other little image you may have on here) and moving them to a separate hosting site.
Unfortunately there's not very many options. Imgur has a warning on their site that they can do the same thing so your images aren't safe there either. You can use tumblr, or create a private only board on fb and pinterest.. and then link the URL from there. There's also dropbox, and postimg.cc
You can upload your images thru jcink as well onto this site, however, I'm putting this warning here. There aren't enough of us to worry about it right now, but site images take precedence over user images to keep the board functioning. If I see that there isn't enough memory to host both user and site content I will be forced to disable that feature.
I wish I could give a better answer... I wish photobucket wasn't an evil corporate monopoly. But I needed to put out the warning so you can do what you need to do to protect your images.
Good luck, and may the odds be ever in your favor!

Date: 5/31/2017
"Member Awards"
Member Awards system has been set up. These will be earned via upcoming events and as posting rewards.
"Face Claims"
Face Claims list has been reinvented.
"Titles & Occupations List"
Title & occupations list has been reinvented
"New On Boarding Message"
New Welcome message for new characters that includes links to important things to update when adding a new character


Date: 5/29/2017
"Application Template"
New, cleaner and easier to read app template. We're switching to a shipper app to make it easier for members to plot with eachother. If you'd like to update your old app to the new format, you're welcome to. All members with apps before 5/29/2017 will have grandfathered apps that may remain the same if they so choose. Shippers must be in the new App template format however.
"Member Directory"
I updated the member directory to now include images and links to character profiles. Codes to add your characters are listed. Please make it a priority to update your characters as soon as you read this.
"Rules "
Rules have been updated, though not much change that will effect current members. Also, a 'Our Promise to You' section has been added, as well as a description of the thread rating system.
"Plot"
Site Plot has been updated.
0 User(s) are reading this topic (0 Guests and 0 Anonymous Users)
0 Members: